Paddlers looking for something new to do around the Tennessee Valley might find inspiration on this interactive, crowd-sourced map—a cooperative effort between TVA, the National Park Service and Tennessee State Parks:
The map, which is maintained by the University of Tennessee at Chattanooga, highlights water trails (aka blueways) on the Valley's rivers, reservoirs and streams that are bookended by public lands available for put-ins and take-outs. Each trail offers its own set of natural wonders and aquatic challenges, and range in difficulty from easy floats on TVA reservoirs to light whitewater on tributary rivers or in tailwaters below TVA's dams.
Find Your Trail
To say there is something here for everyone is to understate the case. You can find a trail to take you through downtown Nashville or Chattanooga—or even Memphis, if you please. Or you can paddle through rural areas in western Virginia or Middle Tennessee so pristine you'll swear the world's been made afresh.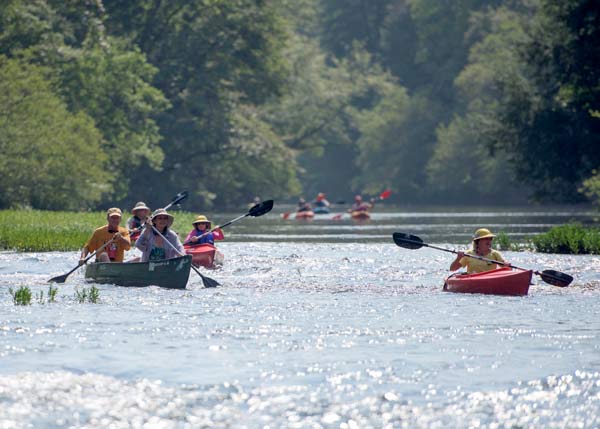 You can find short trails that can be completed over the course of an hour or two—or choose multi-legged trails that take days to complete. And of course you can choose water trails that take you to campgrounds, parks, picnic areas or swim beaches to add dimension to any water excursion.
Expect to find approximate times from start to finish, and lists of both natural features (waterfalls, rock formations, fishing holes, types of wildlife you might spot) as well as man-made amenities, including—yes—restrooms.
There are endless water trails available, limited only by your imagination. Make your own, if you please—you can even add it to the map! Then others can enjoy the journey, too.